We thank the Erasmus+ programme for the financial support
Nottingham Trent University
Ed Foster is a leading UK expert on student engagement with research on student induction, FYE, student retention and the needs of particular student groups.
Pete Crowson is an experienced project collaborator and has worked on the challenges of using data to support individual students. Pete's background is gathering qualitative and quantitative feedback from students about their experience from both a University and a Students' Union perspective.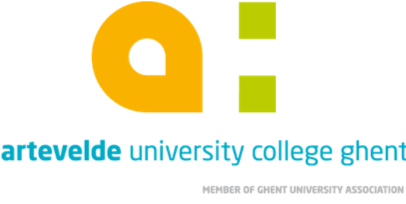 Veerle Vanoverberghe focuses her research about study coaching, academic integration and the transition to higher education.
Pieterjan Bonne has an interest in coaching students at risk and has a research interest in metacognitive strategies.
Eva Vandemeulebroucke has an interest in supporting students and staff. She has teaching and research experience. 
Beatrijs Vandenkerckhove is a psychologist with a background in research on academic achievement and motivation. She worked on output 4 and 6.
Sofie Heirweg is a psychologist with a background in self-regulatory learning and motivation. She worked on output 4, 6 and 9. 
Harold Van Rijen is professor of Innovation in Education. He is involved in many education projects related to online education, blended learning and innovation in education.
Rianne Bouwmeester is an assistant professor with a PhD in Educational Research. She has a focus on innovative education on student engagement and technology.
Tim Bezemer is an entrepreneur (Tiberias Analytics and Solutions) and data scientist who provides professional services in the field of data science (e.g. data science, machine learning, predictive analytics) and