Our End of Project Virtual Event
On Wednesday 14 July 2021 we held the virtual Onwards from Learning Analytics (OFLA) end of project multiplier event. The event itself ran from 10:00(BST) / 11:00(CEST) until 12:15 (BST) / 13:15 (CEST).
Participants heard about our unique research project; where we make learning analytics data and platforms useable for tutors and support services within the Higher Education sector.
We shared our understanding of how institutions in the Belgium, the Netherlands, and the UK, are using big data enhance study success and inclusion. During the event, participants were able to network with international colleagues and were given the opportunity to have questions answered.
The event themes included:
International perspectives on using data to enhance study success and inclusion
Using data: to help you identify students at risk of failure or withdrawal
Resources, policy suggestions and recommendations for supporting disengaged students
Contact us at peter.crowson@ntu.ac.uk for more info, and follow us on twitter @OFLAproject.
Event programme: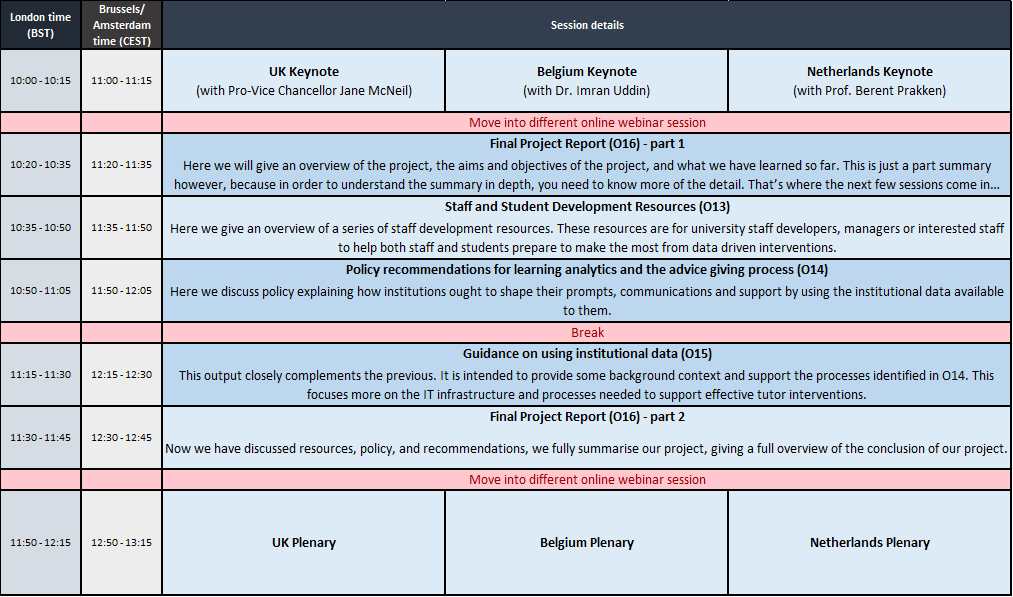 Slides from the event can be found here: